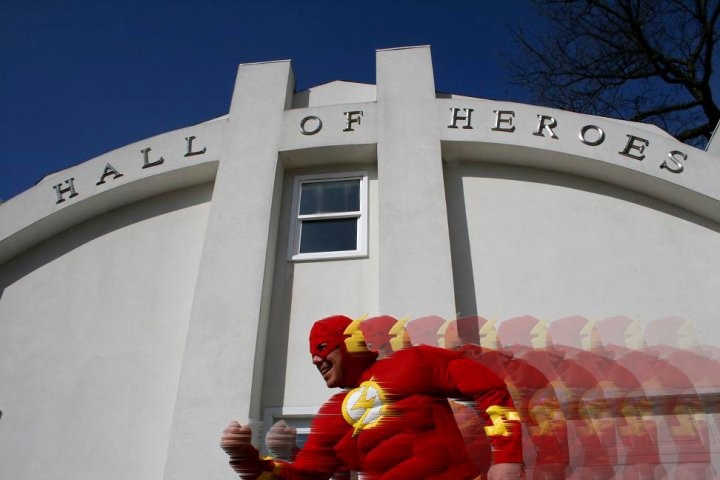 Boff! Pow! Ka-Blam! The Hall of Heroes Museum is the only Superhero and Comic Book Museum in the world, so slap on your domino mask, nip off to your secret lair, and aim your invisible jet towards Elkhart, Indiana!
Comic book collectors, superhero fans, and pop-culture aficionados alike will be fascinated with Elkhart's Hall of Heroes Museum from their very first glance at the exterior – the two-story building is designed to look like the iconic Hall of Justice from the DC Universe's Super Friends / Justice League!
But if they think that's great, just wait until they get a look inside!
Read the rest of this page »