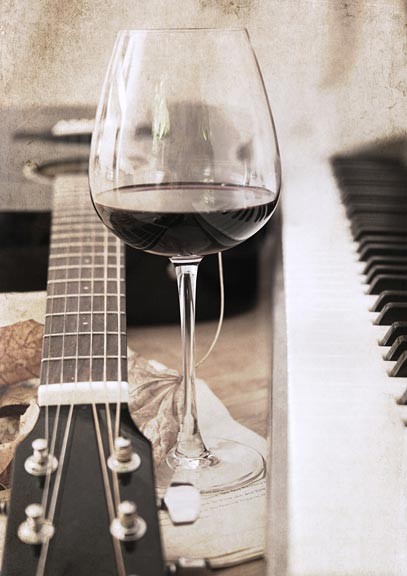 It's Wednesday and you're in beautiful South Bend, Indiana – what to do?
South Bend Wednesday Wine Walks, that's what!
Downtown South Bend is definitely the place to go if you're in the mood for great food, drinks, shopping, arts, and entertainment; anything and everything you need to make a great evening even better.
South Bend has food – from traditional American fare to ethnic, from modern cuisine to fusion, from casual to fine dining – and South Bend has music: jazz. rock, r&b, blues.
There's something for everyone in downtown South Bend – and the South Bend Wednesday Wine Walks will help you to discover it all!
Each South Bend Wednesday Wine Walk ticket entitles the bearer to 3 wine tastings and 3 complimentary appetizers at each participating restaurant. You choose your starting point, then simply enjoy your stroll from venue to venue through beautiful, lively, downtown South Bend.
Don't feel like walking? Want something more romantic? Try a free carriage ride from Dream Coach Carriages, weather permitting.
Best of all? 25% of each ticket purchased goes towards a different local, non-profit organization each month – so your evening of enjoyable food, drink, and entertainment also goes towards helping the community!
What could be simpler? What could be more fun?
Participating South Bend Wednesday Wine Walk Restaurants:
South Bend Wednesday Wine Walks 2014
5pm – 9pm – $40 per person
May 14
June 11
July 9
August 13
September 10
October 8 (Beer Walk!)
For more details, please visit: eatdrinkdtsb.com
Lodging Near South Bend
Scottish Bed and Breakfast is only minutes away from downtown South Bend and all the action. We're located in a peaceful, rural setting so, when you need to relax and recover from the excitement, you can come home to Scottish B&B. Our warm, comfortable inn features rooms with Sleep Number Beds®, a relaxing atmosphere, and a hot, home-cooked breakfast on the table every morning.
Tags: Baker's Bar and Grille, Café Navarre, Chicory Café, Ciao's Lounge, downtown South Bend, East Bank Emporium, LaSalle Grill, Lodging Near South Bend, South Bend Chocolate Café, South Bend Wednesday Wine Walk, Sunny Italy Café, The Exchange, The Vine, Tippecanoe Place Restaurant, Woochi Japanese Fusion & Bar