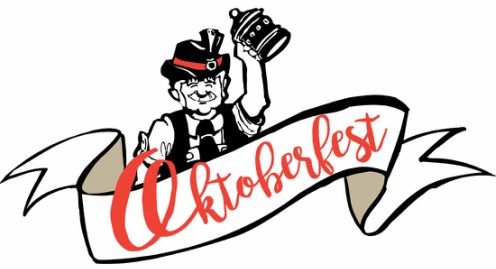 Celebrate the harvest season with bed races, a beer garden, live music and more! The newly revived Bremen Oktoberfest is scheduled for October 7th to the 9th, 2016!
Bremen hasn't had an official Oktoberfest celebration since the early 90's. The Bremen Bicentennial committee felt the time was ripe for the event's revival. And why not? Those who attended those earlier, annual celebrations from the 70's through the 90's, have many fond memories of the event.
Bremen Oktoberfest will feature live music, food and craft vendors, activities for kids, and a beer garden. There will be competitions of all sorts, including longboard races, a soap box derby, a corn hole tournament, and more!
While a full list of the entertainers on the schedule has yet to be released, the roster will include both local and regional talent. A variety of professional and amateur talent of all genres will provide a little of something for everyone.
Vendors at the event will be located in 70+ booths along each side of Plymouth and South Jackson streets. Arts and crafts and food and drink will be on hand. Get a jump on the upcoming gift-giving season with some of the one-of-a-kind, handmade gifts available!
The Bremen Oktoberfest Beer Garden will be offering beer and brats on Friday and Saturday night to attendees 21 years of age and over. The Beer Garden will be located in the parking lot west of the Bremen fire station.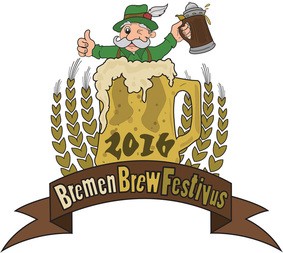 Coinciding with the Bremen Oktoberfest is the 2016 Bremen Brew Festivus.
The Bremen Brew Festivus, scheduled for Saturday, 1:30pm to 4:30pm at the Sunnyside Park pavilion, is a craft beer tasting event. A variety of beers, ciders, and even some wines will be on hand for tasting. For a full list of vendors, be sure to check the Bremen Brew Festivus Facebook page. VIP packages are available.
Lots of other attractions, games, eats and drinks will be available throughout Bremen's downtown all Oktoberfest weekend, so don't miss it!
Bremen Oktoberfest 2016
October 7th through the 9th
Friday 5pm to 9pm, Saturday 9am to 9pm, Sunday 12pm to 5pm
Downtown Bremen, IN
For directions, tickets, and more, be sure to visit: www.bremen2016.com/oktoberfest.html
Bremen Oktoberfest Lodging
Make the most of Bremen Oktoberfest with a stay at Scottish Bed & Breakfast. Our comfortably spacious lodging, delicious breakfasts, and quiet location make us the perfect place to call home during your Northern Indiana Amish Country getaway. Book your stay today!
Tags: Bremen Bicentennial, Bremen Brew Festivus, Bremen Oktoberfest Lodging, Northern Indiana Amish Country