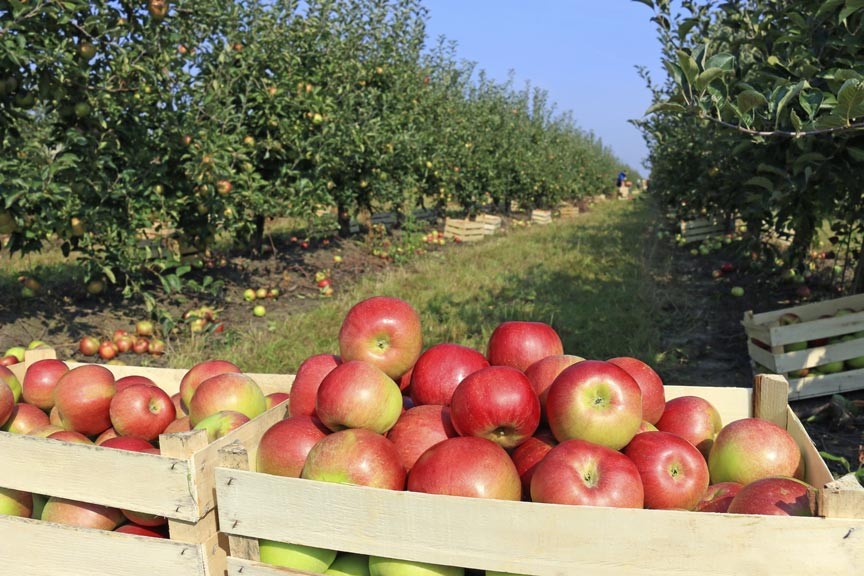 Attend the 40th annual Nappanee Apple Festival – September 17 through Sunday, September 20, 2015 – and enjoy a slice of Indiana's largest baked apple pie: 7 feet long, 600 pounds, and providing over 800 slices of fresh apple pie for the hungry Nappanee Apple Festival crowd!
The Nappanee Apple Festival, which began in 1975, annually draws over 80,000 visitors to Northern Indiana for three and a half days of contests, carnival rides, music, food, and fun!
Virtually the entire town of Nappanee gets into the act with crates of fresh apples arrayed along downtown, city sidewalks and vendors hawking all manner of apple products to enjoy on the spot or to take home: apple pie, apple fritters, apple dumplings, apple turnovers, apple fry pies, apple bread, applesauce, apple cider and apple butter. Mmmmm!
Lucky attendees will also receive a piece of the Indiana's annual largest baked apple pie – 7 feet, 600 pounds of gooey deliciousness! Over 800 Nappanee Apple Festival visitors, many of whom travel to Nappanee from all over the US for just this opportunity, will enjoy a chance to savor a slice of this giant, annual pie.
Celebrating its 40th anniversary, this year's Nappanee Apple Festival is prepping to be even bigger and more exciting than ever with live entertainment on two stages, over 130 craft and 60 commercial booths, 25 food vendors, and a huge parade with a military flyover on Saturday morning, the popular Miss Apple Blossom scholarship pageant, the Nappanee Apple Festival Raffle, numerous contests including apple peeling and pie baking (natch), a cornhole tournament, garden tractor and pedal pulls, a 5K road run, a half-marathon, and tons more.
The Nappanee Apple Festival kicks things off with the Nappanee Apple Festival Tractor and Truck Pull, scheduled for Saturday, September 12th. Gates open at 12:30pm with the pulls starting at 2pm. Don't miss it!
Nappanee Apple Festival
Downtown Nappanee, September 17th to September 20th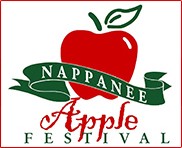 Nappanee Apple Festival Tractor Pull
Callander Sportsplex, September 12, 12:30pm
Nappanee Apple Festival Kickoff Reception
Nappanee Heritage Center #15, September 14, 7pm
For a full schedule of events and more information, be sure to visit: www.nappaneeapplefestival.org
Nappanee Apple Festival Lodging
The festivities at the 40th annual Nappanee Apple Festival are less than a quarter hour's drive from Bremen and Scottish Bed & Breakfast! At Scottish Bed & Breakfast, we offer luxurious lodging, beautifully decorated guest rooms, gourmet breakfasts, a game room, swimming pool, and a pleasant respite from the hustle and bustle of the world. Make us your Nappanee lodging choice – you'll be glad you did!
Tags: Apple Festival Tractor Pull, Indiana's largest baked apple pie, Miss Apple Blossom, Nappanee, Nappanee Apple Festival Lodging