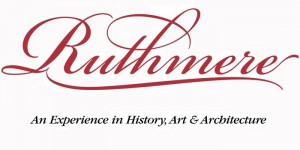 Ruthmere Mansion and museum in Elkhart, IN is always a great place to visit but if you haven't seen this historic house and campus decked out for the end of the year holidays, you really ought to!
Designed and built in 1910 by E. Hill Turnock, Ruthmere Mansion was initially home for Albert R. and Elizabeth Baldwin Beardsley and the center of Elkhart's social circle during the gilded age.
It remained an active home until the late 1960's, when it was sold to the Beardsley Foundation. The foundation then went to work restoring this classic property it to its original glory, in order to share it with the world as a gilded-age museum!
The mansion's beautiful, Beaux Arts style – a combining of classic architectural forms from ancient Greece and Rome with ideas from the Renaissance – commands the eye to this very day. Its restored architecture, art, and period furnishings, provide a rare glimpse into the distant, gilded-age lives of a wealthy, socially active, Elkhart family.
Ruthmere Mansion and Museum offers tours and numerous special events throughout the year, including concerts, parties, special exhibits, and more. It is especially active in summer and during the holiday season.
Seeing this already stunningly gorgeous mansion decked out for Christmas is a special treat you should take advantage of. Luckily, there are numerous events planned to give you even more of an excuse to go and soak up some of the mansion's classic, seasonal beauty:
Holiday Events at Ruthmere Mansion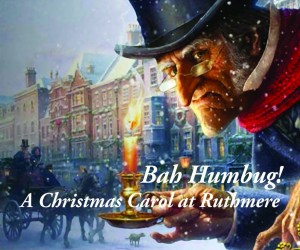 November
27 – Nicholas Roth Annual Thanksgiving Concert 7pm
28 – Ruthmere Holiday Tours Begin
Bah Humbug! A Christmas Carol at Ruthmere
Small Business Saturday – Complimentary Hot Cider at Havilah Beardsley House front porch 11am to 3pm
29 – Bah Humbug LIVE! with Premier Arts character improv 1 to 4pm
December
1-30 – Holiday Tours at Ruthmere – Bah Humbug! A Christmas Carol at Ruthmere
2 – FREE Gallery Talk 12:30pm
3 – R&R Series -IUSB Raclin School of the Arts and Ruthmere Vocal Area Recital 7pm
12 – Gateway Mile Christmas – Complimentary Hot Cider at Havilah Beardsley House front porch 11am to 3pm
24-26 – Closed for Christmas
31 – Un Petit Concert en Français avec Tamra Garrett
Ruthmere Closed until April 1, 2016
Ruthmere Mansion
302 East Beardsley Ave, Elkhart
For more information: www.ruthmere.org
Ruthmere Mansion Lodging
Scottish Bed & Breakfast is but a short drive from Elkhart's historic Ruthmere Mansion and Museum and is ready to host any and all of your Northern Indiana adventures! Our luxurious amenities, spacious lodging, and delicious breakfasts will make your visit so relaxing you'll never want to go home! Be sure to check our Specials and Packages page for deals and don't forget that you can give the gift of an Amish Country getaway with one of our Scottish Bed & Breakfast gift certificates!
Tags: Christmas Carol at Ruthmere, Havilah Beardsley House, Holiday Events at Ruthmere Mansion, Ruthmere Mansion Lodging