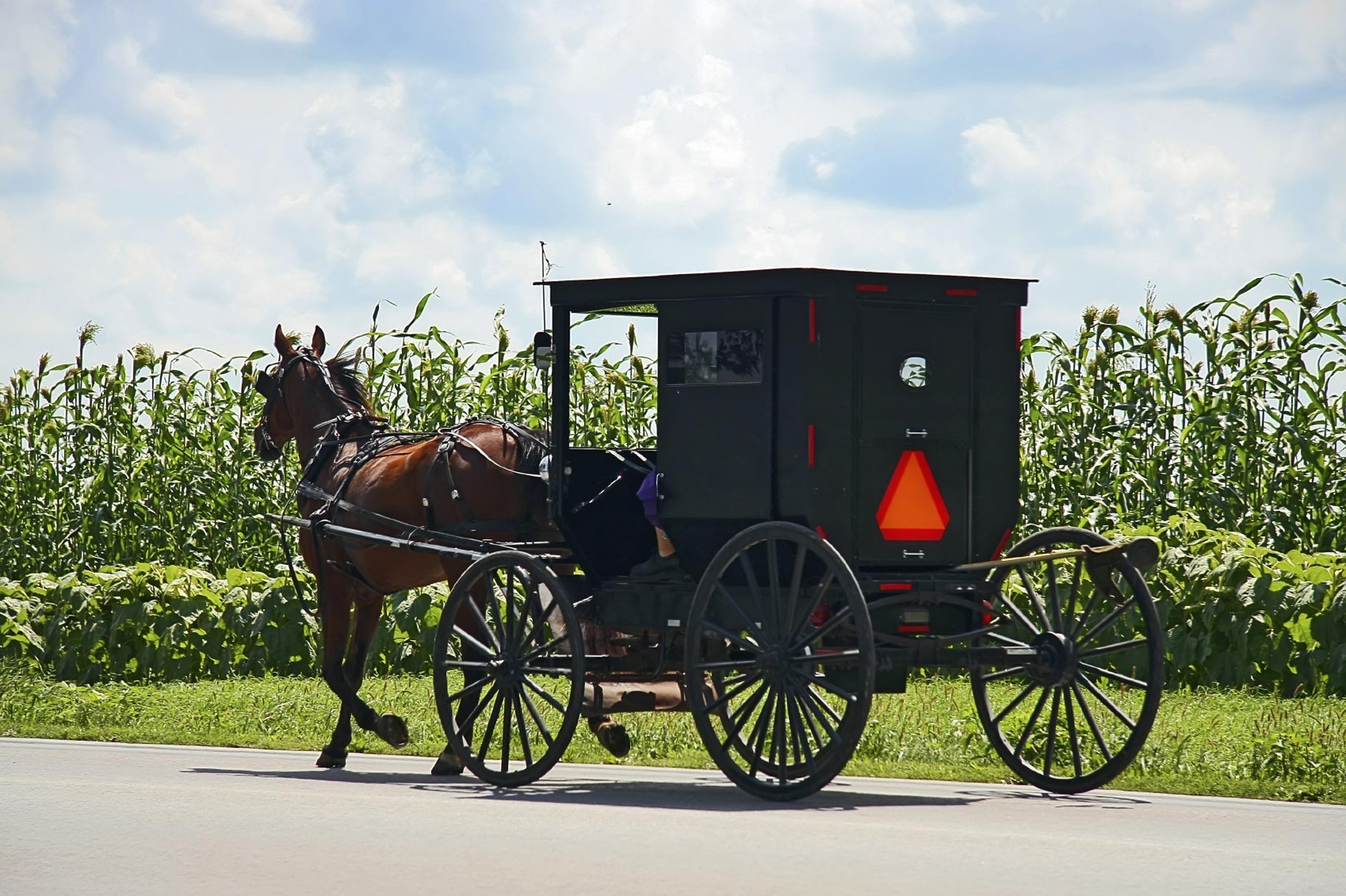 If you're interested in the Amish-Mennonite story – a fascinating and beautiful history full of faith, craft, ingenuity, and community – then you'll definitely want to take in Shipshewana's Menno-Hof.
Menno-Hof creatively interprets and presents the history and values of the Anabaptists (the Amish-Mennonites), providing a variety of opportunities to learn about and experience the Amish-Mennonite world.
Menno-Hof is a non-profit organization overseen by a board of Amish, Beachy Amish, Conservative Mennonite, and Mennonite Church USA members. It was conceived of in 1970's as a reaction to the popularity of Shipshewana's huge flea market. Mennonite groups of Northern Indiana wanted a place to tell their story and, in 1986, a massive barn-raising marked the beginning of Menno-Hof.
Since the opening of the facility in 1988, Menno-Hof has been a must-stop prior to experiencing the Mennonite and Amish Communities in and around Shipshewana and Northern Indiana.
Visiting Menno-Hof will reveal to you the rich heritage and gentle charm of the world of the Anabaptists. 24 venues using a variety of multi-media presentations, hands-on exhibits, and a variety of displays will immerse you deep within the the life and story of the the Amish-Mennonite people.
At Menno-Hof, you will experience a European courtyard, a dungeon with instruments of torture, a 17th-century sailing ship, a print shop, a simulated tornado, and an authentic meeting house. Each one helping to illustrate the history, life, and deep faith of the Anabaptists.
Menno-Hof also has a book shop specializing in Amish-Mennonite related subjects. The shop also offers locally made, genuine Amish and Mennonite items such as baskets, quilted wall hangings, children's hand-sewn dolls, candles, cutting boards, decorations, and much more.
Menno-Hof
510 S Van Buren St, Shipshewana, IN
For hours, directions, a virtual tour, and more, be sure to visit the Menno-Hof website: www.mennohof.org
Menno-Hof Lodging
Scottish Bed & Breakfast is located in Bremen – Northern Indiana Amish Country – and has a strong connection to the Amish through our community and our history; Homer Miller, one half of the Scottish Bed & Breakfast teams, was raised Amish. While we're not Amish, we have a deep respect and love for their history and ways. Be sure to visit our our specials page for a number of Amish-related add-ons to make your Northern Indiana Amish Country vacation that much more special! See you soon!
Tags: Amish, Amish Country vacation, Anabaptist, Beachy Amish, Conservative Mennonite, Menno-Hof Lodging, Mennonite, Mennonite Church USA, Northern Indiana Amish Country, Shipshewana