Our guests are in for a musical treat on select Saturday nights this summer! Reunion Station, a local duo, will be performing at Scottish B&B on the following Saturday evenings: June 29, July 20, August 24, and September 7. Reunion Station plays a wide variety of music, and has been said to sound more like a four-piece band rather than a duo.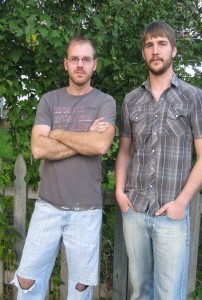 You can check out the Reunion Station Facebook page HERE.
Dessert and non-alcoholic beverages will be served. The cost is only $15 per person, or $25 per couple. As a bonus for our registered guests, the music is included at no extra charge. Space is limited, so be sure to give Brenda a call at 574-220-6672 to make your reservations as soon as you can!