If you've been waiting for a reason to get out of the house and go somewhere, here it is. It's Restaurant Week in South Bend, IN! The downtown area of South Bend is packed with great places to eat, drink, and see the finest in entertainment.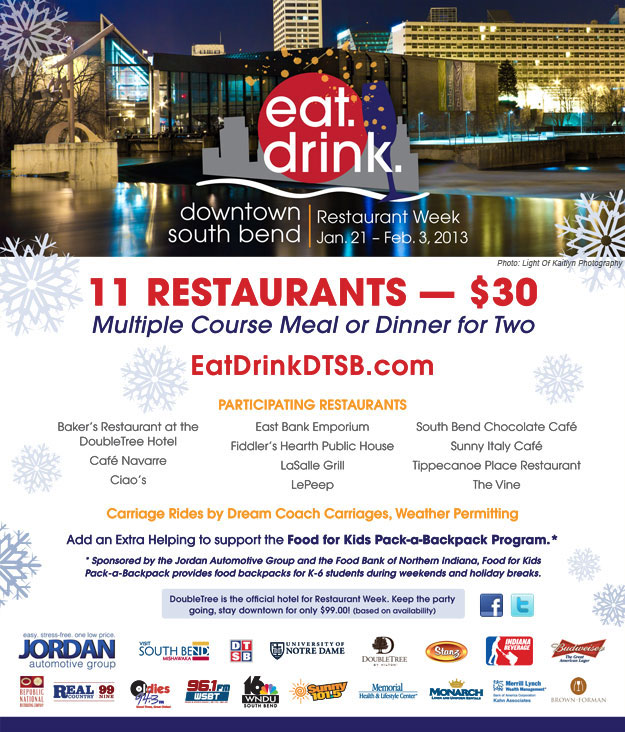 Restaurant Week starts on January 21, 2013, and runs through February 3, 2013. (Yes, that's more than a week, but we just can't pack everything into a mere 7 days.) With eleven restaurants and clubs to choose from, you'll want to come back more than once to enjoy everything there is to see, drink, and taste.
And if you need a place to stay while you are in town, the Scottish Bed and Breakfast is only minutes away from all the action, in a peaceful rural setting. When you need to relax and recover from the excitement (so you can do it again tomorrow), there's no better place than Scottish B&B. Warm, comfortable rooms with Sleep number beds, a relaxing atmosphere, and a hot, homecooked breakfast help you to get ready for more action.
Give us a call at 574-220-6672 or visit our website at scottishbb.com for information and reservations. Ask about our specials, too. We'd love to see you!